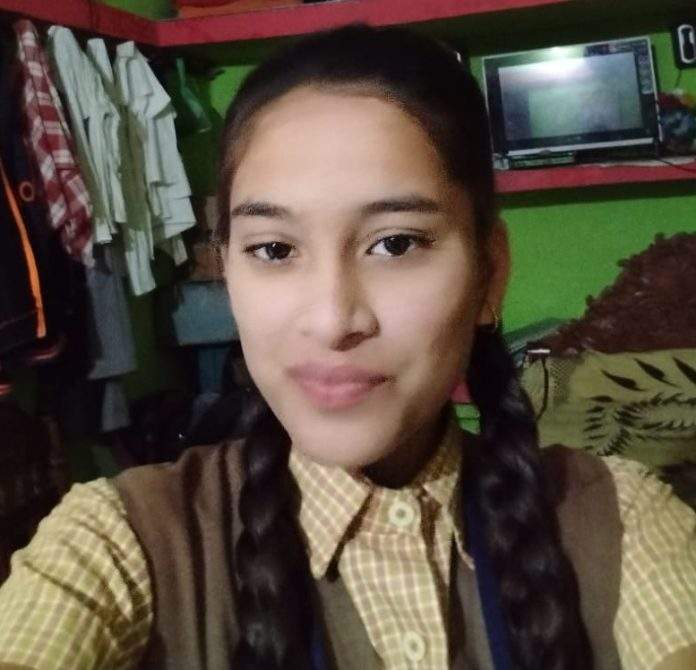 Gadchiroli March 18 (District Correspondent) A schoolgirl was killed in the lightning this morning. Sweety Bandu Somankar (15), a resident of village Maler Chak in Chamorshi taluka is given the name of the girl.
According to reports Sweety was studying in Vishwashanti Vidyalaya Kunghada and she was returning home from school on her bicycle as usual. When the girl reached near the bridge between Kunghada and Maler Chak at around 10.30 am, she was struck by the lightening.
The girl was immediately taken to Primary Health Center of Kunghada but due to critical condition she was shifted to District General Hospital Gadchiroli. However, the doctors declared her brought dead. After the necessary formalities, her body was handed over to her relatives.
A pall of gloom has descended over the school and the village following this sudden death.
Photo of Sweety Somankar